About Liebentritt Family Dentistry
Liebentritt Family Dentistry was founded in 1974 by Dr. Mike Liebentritt. Since then, Dr. Mike has handed the ownership of the practice to his son, Matt Liebentritt. We were excited to expand by adding Dr. Amber Grode to our practice in 2018. Our office has enjoyed helping families from Springfield and surrounding areas maintain their dental health for over 30 years.
Our Mission
Our experienced staff prides itself on maintaining small town values while providing state-of-the-art dental care.
Our Objective
We are a progressive office that utilizes the latest dental technology to provide expert, comprehensive treatment.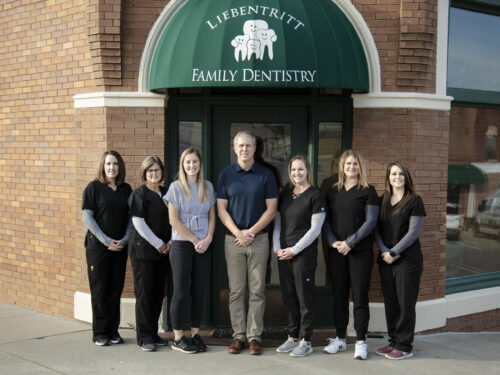 Our goal is to provide a superior customer experience
We are excited to welcome you and your family to our dental practice. We will make every effort to ensure you have a friendly, gentle and quality dental experience.
Contact Us Today