Improve Your Smile In Springfield, NE
Cosmetic Dentistry:
Teeth whitening
Change the size, shape, and alignment of teeth
Fill in spaces between teeth
Lighten or brighten the color of teeth
Repair decayed, broken, cracked, or chipped teeth
Replace missing teeth
At Liebentritt Family Dentistry we don't push cosmetic dentistry, but a little change in your smile can make a big change in your appearance. Within the past ten years, there has been a remarkable interest in cosmetic dentistry leading to great advances in technology. It is because of these advances that we can improve smiles in quick, painless, and affordable treatments.
We would be happy to go over options with you if there are things you'd like to explore changing about your smile.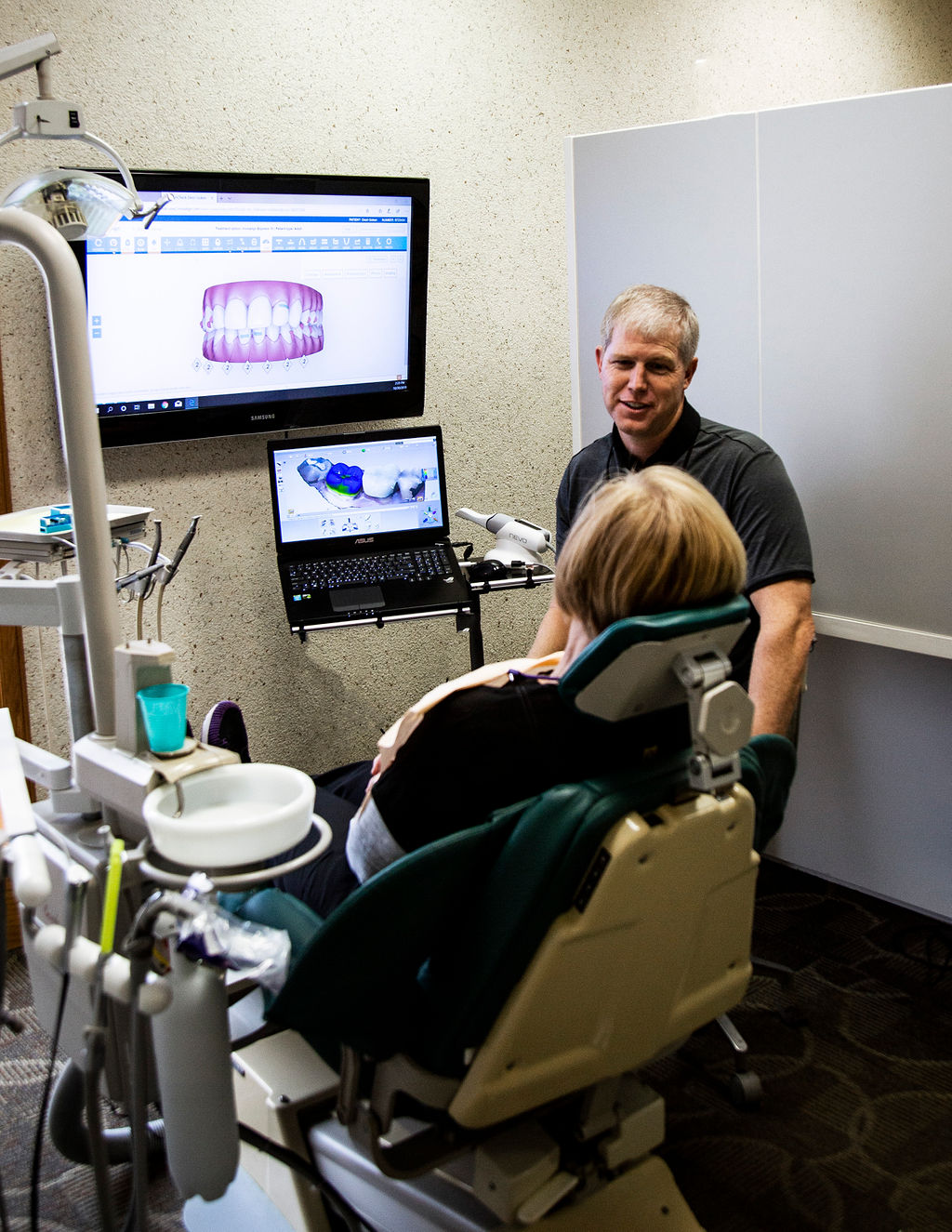 Invisalign

We have been doing Invisalign in our office for over 15 years. Invisalign uses a progression of clear aligners to straighten your teeth. For people who want to avoid traditional silver brackets, Invisalign can be a great choice. The aligners are virtually invisible, so no one can tell you're wearing them. You can take the aligners out to eat and clean your teeth.