Restore Your Oral Health In Springfield, NE
Advanced gum disease is the number one reason patients lose teeth. It is painless, so it can be progressing without a patient being aware it is happening. Early stage gum disease, also called gingivitis, is reversible. With a thorough dental cleaning and good homecare, your gums can become healthy again.
As gum disease progresses, it gets harder to treat. Our dentists and hygienists are highly trained at catching the signs of gum disease and recommending necessary treatments. If you have experienced any of the following symptoms please make an appointment for an evaluation today:
Bleeding gums
Red or tender gums
Loose teeth
Bad breath or consistent bad taste
Receding gums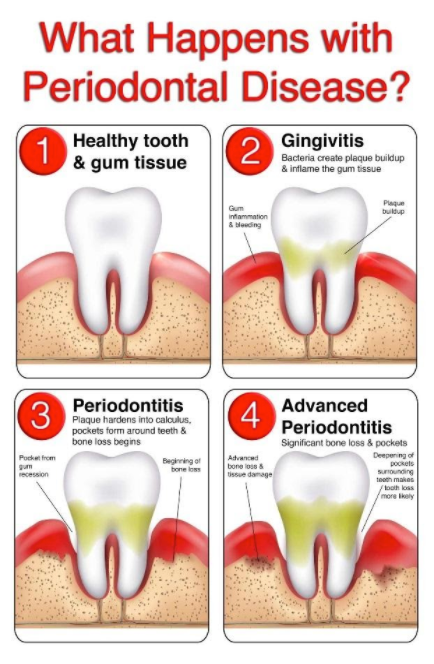 Are you ready to take control of your oral health?
Contact us today and start smiling brighter!