Restore Your Smile With Dental Implants In Springfield, NE
We are always in the business of saving teeth when we can, but if you lose a tooth an implant is the absolute best way to replace it.  An implant is an artificial tooth root with a crown on top, and it functions, looks and feels like a natural tooth. 
Dental implants are replacements for both the root and the tooth that are made to provide the support that is needed in your mouth. The implants are placed surgically to the upper and lower jawbone of your teeth. When attached, the implants will look and feel like a natural grown tooth that will enhance and restore your smile.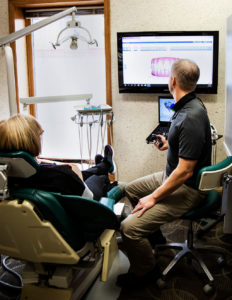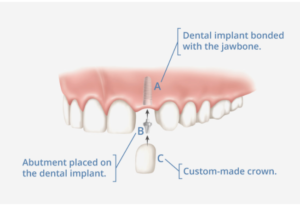 There are various benefits and purposes for receiving dental implants. Dental implants can:
Replace one or more missing teeth without affecting adjacent teeth
Resolve joint pain or bite problems caused by teeth shifting into missing tooth space
Restore a patient's confident smile with the appearance of naturally grown teeth
Restore chewing, speech, and digestion
Restore or enhance facial tissues
Support a bridge or denture, making them more secure and comfortable
To find out more about our Implants services, give us a call. We're happy to answer any questions you have, or to help you schedule an appointment today.
Come in for a full examination, let us show you how effective your oral hygiene is, and allow us to educate you on how you can have and maintain a beautiful and healthy smile.
Are you interested in regaining your natural smile with dental implants?
Contact us today and start smiling brighter!