Protect Your Smile In Springfield, NE
General Dentistry:
Adult and child cleanings
Sealants
Fluoride treatments
Oral hygiene instructions
Nutritional counseling
We see patients of all ages and work hard to individualize care suited to the unique treatment and care needs of each patient. Our office has experienced staff to diagnose, treat and prevent all types of dental issues.
We strive to actively involve patients in their treatment plans, as everyone has different goals they are trying to achieve. We will work to educate you and explain your options in a way that you can understand. Prevention is a big focus in our office. Our goal is to keep you from having problems rather than addressing them when they arise.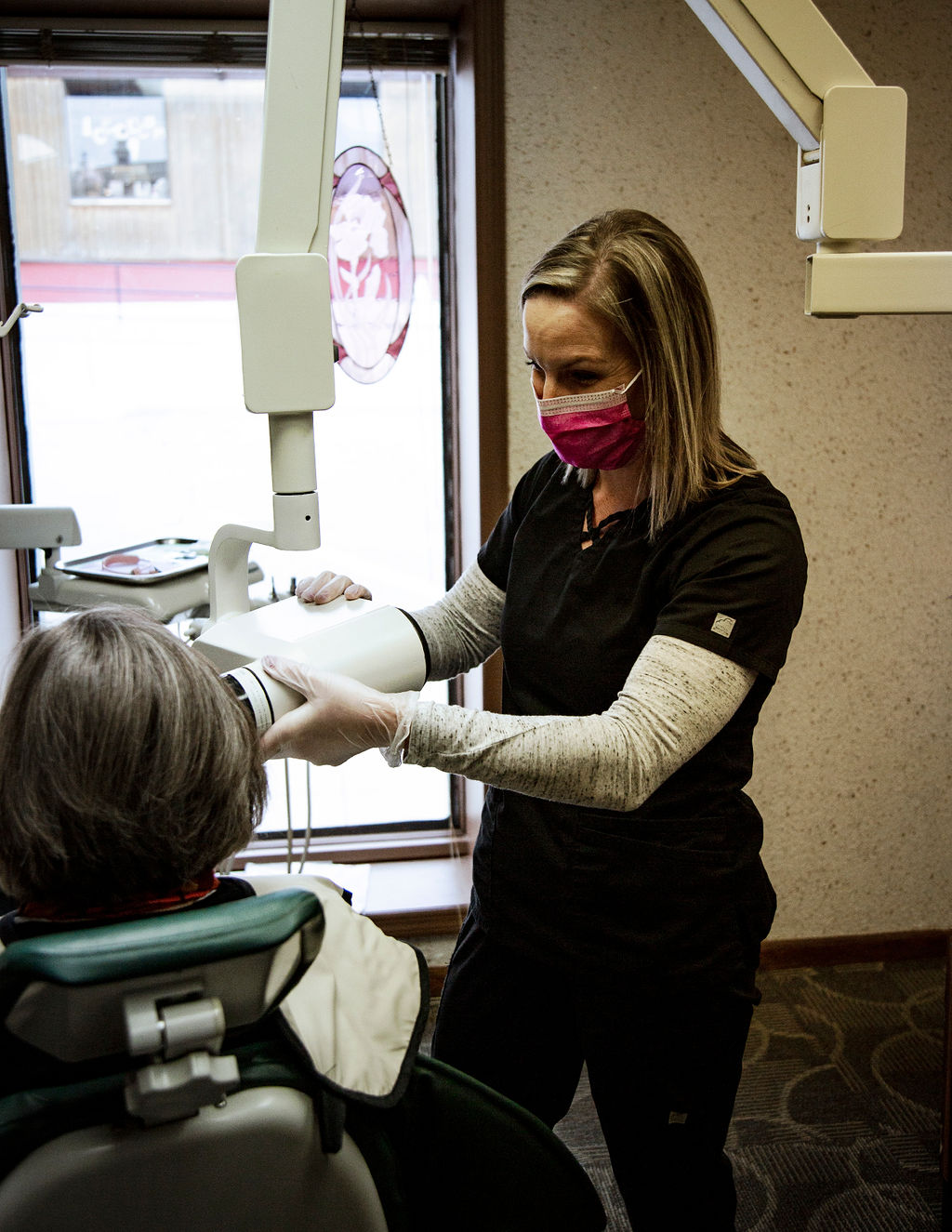 Oral Cancer Screenings
Although oral cancer is relatively rare, it can be serious if left undiagnosed. An oral cancer screening is part of every comprehensive dental exam in our office. It is simple and noninvasive, and an early diagnosis could result in better treatment outcomes. If you ever notice sores in your mouth that are painless and don't resolve within 7 to 10 days, you would want to have us take a look.
Emergency Care
Tooth pain can be extremely uncomfortable. If you have a tooth that is temperature sensitive, sensitive to biting, throbbing, swollen or waking you up at night you should schedule an appointment immediately. We offer gentle care, a thorough examination and diagnosis and we will work with you to find the most logical treatment plan.
Are you due for your routine dental hygiene appointment?
Contact us today and start smiling brighter!